I've been trying different brands and products for my face but I can't seem to find the right one. The one that's suitable for my skin. Every time I try a new product, it'll be too dry for my skin or gives me rashes. I settled with Body Shop's Seaweed range last couple of years. It dries my skin so much that my skin always peals off but I couldn't be bothered to try other brands. I've become lazy to search for the perfect one. It's so hard to find the one that suits your skin without burning your wallet too much. I've tried going for New York Skin Care once but there wasn't any difference. Maybe it's just my skin. Who knows, maybe it works well for others.

Some of you might know I worked at Benefit Cosmetics for a while last year and this year. I never thought of their skin care since they are known for their make ups, not skin care. I use their blusher and foundation(Coralista and Some Kind A Gorgeous) which are so good! Their powder blushers have the best shades! So is their liquid blusher, Benetint. If my skin is a few shades lighter, I would so use Benetint. Anyway, I always focus on the make up products that I forgot Benefit has skin cares!

My Body Shop moisturiser finished and I wasn't sure whether I should change to a different brand. I was just too lazy to go around the mall searching for a moisturiser that suits my skin. When I was working at Benefit in Sunway, one of my friend came by and asked about Benefit's skin care. Customers barely ask about skin cares at Benefit. So I didn't know what to say to her. I just explained the basics to her and she tried the Dear John moisturiser. She was so interested because according to her, the moisturiser is the best one she found so far. I was so puzzled. People usually prefers SK-II or Clinique when it comes to skin care. After my friend reminded me that Benefit actually do sell skin cares, I started to try out the testers while there were no customers(shhh, don't tell my manager!).

Dear John is a moisturiser that helps to smooth your skin. It's so great, you should try it! And the price isn't so bad either. Looking at it's size, RM 143 is worth it!

I also tried Honey Snap Out Of It Scrub. You'll have to use it only twice a week, which is so convenient because you don't have to burden yourself to wash your face multiple times a day. When I applied the scrub on my face, the first thing came to mind is that it smells bad! But despite the smell, it does wonders to your pores and blackheads! After I applied it to my face, I left it for about 10 minutes and rinse it off with water. I felt so fresh and I can't even feel my blackheads sticking out on my nose! I fell in love with that scrub right away! Another must try! ;)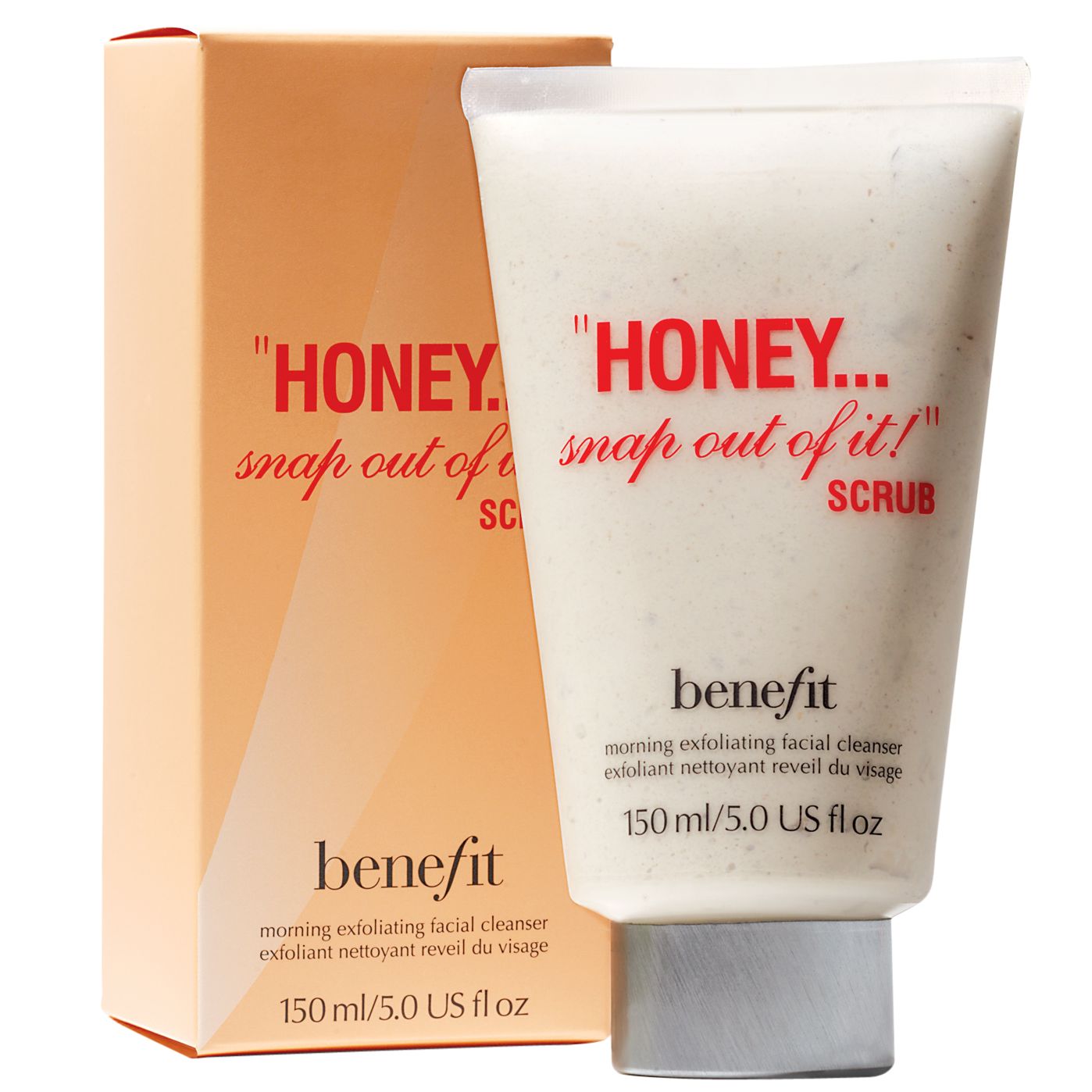 I didn't make this post because I worked at Benefit and this post won't bring me any money. Just thought of sharing something worth a try for your skin. And it won't cost a bomb compared to the other brands. So, if you see Benefit, don't just ask for Benetint or Hello Flawless!, ask for the toner, moisturiser, eye con or scrub too!