Since we just went to a Bollywood wedding a couple of weekends ago, which I haven't updated on (I will, soon. I promise!), my Mom, sister and I are still in the Bollywood fever. We all used to watch Bollywood movies every day, all the time. Especially me. I was a big fan of Bollywood, not so much now because the new Bollywood movies are so over rated and too modern for my taste. I love the old Bollywood movies like Kal Ho Naa Ho, Phir Bil Dil Hai Hindustani, Duplicate, Hello Brother, Chori Chori Chupke Chupke, Maan and... you get my point. Those 3 hours of a movie were worth my time back then but now, Bollywood movies are too 18sx if you ask me. They're not as meaningful as the ones back then. They're getting more ridiculous! I'm soft at heart so I tend to cry every time I watch Bollywood movies because all the Bollywood movies back then involved either a dead lover or cruel parents who won't let their child marry their girlfriends/boyfriends because they're not rich enough. It's always the same story line but I adore them. I used to collect their CDs and whenever I'm in the car, I forced my Dad to put on the cassette so I can sing along
"Tumpa se air, yu mus kudha aiii, tummu ne jhane kia, abhelo tu chalee...."
Okay I just made that up but that's how I sing it anyway. Haha.
But as I grew, I let go of my Bollywood addiction and snapped back into reality. I gave up trying to be Kareena Kapoor and I gave up because I realised Shah Rukh Khan will never notice me. But since the Bollywood wedding, it was like, everything came rushing back to me and I suddenly realised, I miss those Bollywood movies. The ones I used to watch all the time. So we decided to buy Kuch Kuch Hota Hai's DVD since I have no idea where our old CDs are. If you ask me, my most favourite Bollywood movie would definitely be Kuch Kuch Hota Hai and Kabhi Khushi Khabie Gham. But we watched Khabi Khushi Khabie Gham last week, so this time, its time for Kuch Kuch Hota Hai. I was so excited because it's been so long since I last watched it.
All of us three girls couldn't stop gushing over Shah Rukh Khan. He might not be Cam Gigandet, but his smile is adorable!!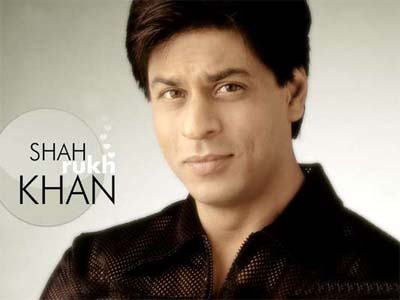 We started watching the movie around midnight so it ended at around 3. I was sleepy but cried anyway. The movie was just so sad!
Yeah, that's me in my kaftan, lying on the couch, sobbing like a mad cow. Okay fine, maybe I'm exaggerating a little but whatever it is, Kuch Kuch Hota Hai is still the best Bollywood movie, hands down! No matter how many times I watched it, it still made me cry.